V piatok trinásteho…
Piatok trinásteho, ktorý sa dlho považoval za predzvesť nešťastia je inšpiráciou a námetom pre scenáre hororových filmov i krimi románov. Strach z povestne nešťastného čísla 13 je rovnaký ako strach z povery na chôdzu pod rebríkom, prechod cez cestu s čiernou mačkou alebo rozbitie zrkadla, mnohí ľudia pevne zastávajú názor, že piatok 13-teho jednoducho prináša smolu.
Aj keď nie je isté, kedy presne táto tradícia začala, okolo čísla 13 sa po stáročia krútili negatívne povery. Zatiaľ čo západné kultúry historicky spájali číslo 12 s úplnosťou (je tu 12 dní Vianoc, 12 mesiacov a znamení zverokruhu, 12 prác Herkula, 12 bohov Olympu a 12 kmeňov Izraela, len aby sme vymenovali niekoľko príkladov), jeho nástupca 13 má dlhú históriu ako znak nešťastia.

Staroveký zákonník Hammurabi napríklad údajne vynechal 13. zákon zo zoznamu právnych pravidiel. Hoci to bola pravdepodobne administratívna chyba, poverčiví ľudia to niekedy označujú ako dôkaz dlhodobých negatívnych asociácií tohto čísla.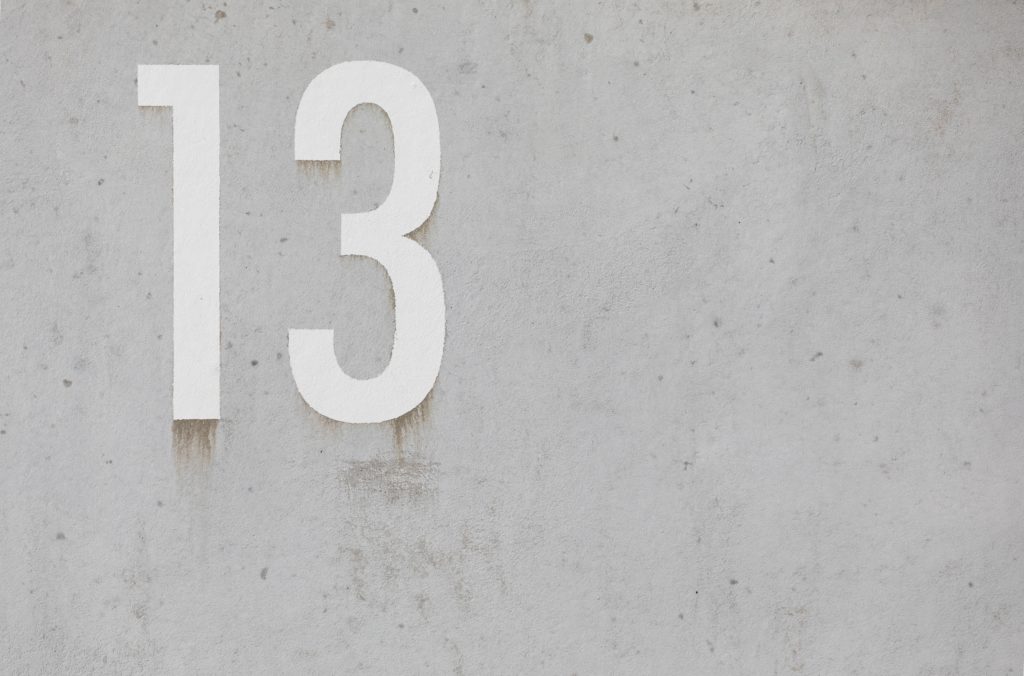 Lepší piatok trinásteho, než pondelok šestnásteho
Možno troška kostrbatý optimizmus, ale predsa 🙂 Ber to športovo! V pondelok ti za piatkom bude ľúto. No nie?
Vieš, ako sa nazýva strach z takého piatka? Paraskavedekatriafóbia alebo paraskevidekatriafóbia ako fóbia z čísla trinásť. A teraz to nahlas zopakuj 13x po sebe! 😀
Tak čo, je piatok trinásteho tvoj šťastný deň, alebo smoliarsky?